CPC50308 Diploma of Building and Construction (Management)
RPL

$4,700.00

Recognition of prior learning course
Must meet RPL requirements
Information

Recognition of Prior Learning (RPL)
Online

Complete the entire course online at your own pace
Online

$4,700.00

No eligibility requirements
Full fee course
Enrol now
Course Description:
This qualification is designed to meet the needs of senior managers within building and construction firms. Occupational titles may include:
Project manager
Construction manager
Estimating manager
Sales manager
See our course brochure for more information.
Qualification requirements:
To successfully complete this qualification, you are required twelve (12) units of competency. The twelve units comprise five (5) core units and seven (7) elective units.

The units of competency shown in the next tab, have been selected by PCD Training based on the course purpose.

A participant has a six (6) month enrolment period per unit/s from time of enrolment.

See our course brochure for more information.


Unit Code

Unit Name

Duration1

Full Fee for Service – no funding2
in AUD

CPCCBC5004A
(Elective)

Supervise and apply quality standards to the selection of building and construction materials

6 weeks

$400

BSBOHS504B
(Core)

Apply principles of OHS risk management

5 weeks

$400

BSBMGT515A
(Core)

Manage operational plan

6 weeks

$400

BSBFIM501A
(Core)

Manage budgets and financial plans

7 weeks

$400

BSBPMG505A
(Elective)

Manage project quality

6 weeks

$400

BSBPMG508A
(Elective)

Manage project risk

6 weeks

$400

BSBHRM402A
(Core)

Recruit, select and induct staff

4 weeks

$300

BSBWOR502B
(Core)

Ensure team effectiveness

6 weeks

$400

CPCCBC5001B
(Elective)

Apply building codes and standards to the construction process for medium rise building projects

4 weeks

$400

CPCCBC5009A
(Elective)

Identify services layout and connection methods to medium rise construction projects

6 weeks

$400

CPCCBC5010B
(Elective)

Manage construction work

10 weeks

$400

CPCCBC5007A
(Elective)

Administer the legal obligations of a building or construction contractor

8 weeks

$400

Totals:

74 weeks

$4700.00
Please note:
Other elective units available include:
CPCCBC5002A Monitor costing systems on medium rise building and construction projects
CPCCBC5003A Supervise the planning of on-site medium rise building or construction work
CPCCBC5006B Apply site surveys and set-out procedures to medium rise
CPCCBC5010B Manage construction work
CPCCBC5018A Apply structural principles to the construction of medium rise buildings
CPCSUS5001A Develop workplace policies and procedures for sustainability
NOTES:
1. The Estimated Duration is calculated on your studying for at least 10 hours per week in that unit. The Total is calculated on a continuous study pattern of one unit at a time. You could reduce the total duration by enrolling in more than one unit and/or increasing your study time each week.
2. The Fee applies at the unit level for on-line access. You may have to purchase further text material, these will be detailed in the unit.
See our course brochure for more information.
Entry requirements:
There are no designated entry requirements for this course. Having completed a CPC50210 Diploma of Building and Construction (Building) is preferred. However, you will need a sound working knowledge of basic maths, e.g. addition, subtraction, division and multiplication and be able to read, write and understand standard English, similar to what is used in this information.

You must also be able to send and receive emails with attachments and install software. You will also be required to upload files and photos and complete an electronic logbook. You may also need to download files using a web browser. You will also need access to a computer which has, or on which you are able to install, a web-cam.
Enrolment notes:
All prices in Australian dollars.

All personal information is collected for the purposes of enrolment requirements only. Specified information from the enrolment is required by federal legislation to be reported to the national VET regulator for statistical purposes only. Your information won't be shared with any other party.

All payment information, including card and cardholder information, is collected for the purposes of enrolment requirements only. Your payment information will not be retained and will not be shared with any other party.

See our course brochure for more information.


Assessments
Participants will be required to complete a range of assessments, including practicals, activities, projects, the completion of a logbook, etc. Assessment requirements are outlined in the relevant unit.

Recognition of Prior Learning (RPL) is also available.

See our course brochure for more information.


Need help?

1300 797 123.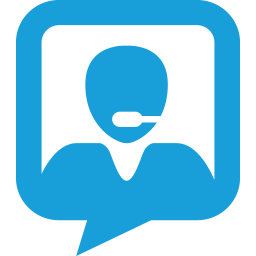 "specialists in training that is flexible, adaptable, responsive"